Campus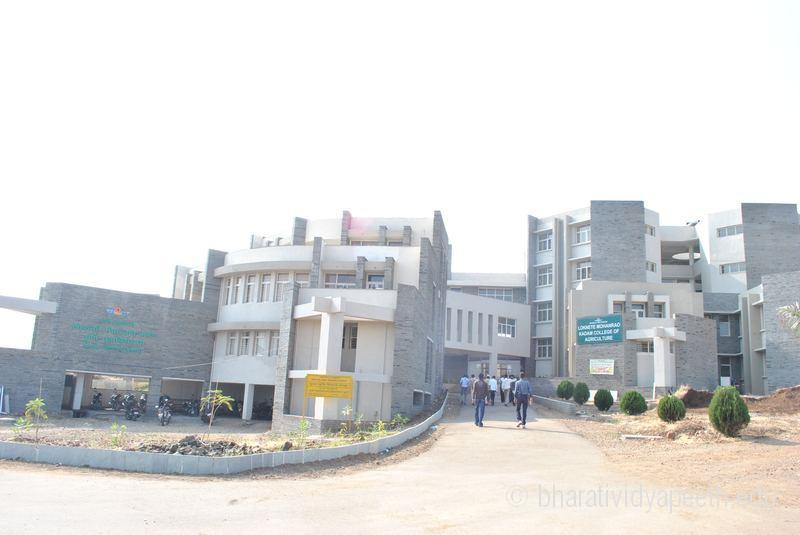 An eye-catching architectural multi-storied building is excellent combination of three wings.

Wing A - Dept. of Agronomy, Dept. of Physical Education, Classroom cum exam. halls.

Wing B - Dept. of Botany, ASDS, Horticulture & Agril. Economics.

Wing C - Dept. of Soil Science, Dept. of Plant Pathology, Dept. of Agril. Engineering, Dept. of Agril. Entomology & Dept. of Extension Education.

The separate building section for office includes Principal's chamber, meeting hall, staff room for accountant & clerks window. Second floor of the same office is occupied by library. Every department is provided with two laboratories, individual staff room, store room & museum. Campus is having its own 100 acres of land holding, out of which 20 acres of land occupied by construction & remaining area is under crop cultivation of different agronomical crops, fruit orchards, vegetables, forest trees and different departmental projects like poly house, nursery, dairy unit, goat farm, grape vine yard, crop cafeteria, meteorological observatory, Dhanwantari Garden, sericulture etc.